3 TPH Corn Residue Cooling System in South Korea
Brief Introduction
Project Name:Cooling system for 3t/h corn residue
Project Site:South Korea
Production Capacity:3,000 kg/h
Project Introduction:
This project was built in South Korea, the customer has a full pressing plant for wet milled corn germ, the meal after crushed at the inlet of the cooler temp. 90~100℃, expect cooling to ambient temperature+5℃ or + 10℃, the process capacity is 3,000 kg/h and power supply is 220v/60hz.
Advantages of this system
This design was made according to this project especially, big cooling surface area of rotary cooler, design reasonable on the lifting blade, and good heat dissipation effect. The motor adopt frequency control, it easy to adjust the screw feeding quantity, rotation speed of cooler, air volume, etc. Transmission system connection compact, small cover area, high transmission efficiency, and less noise; It adopt gear transmission, high efficiency, less noise, and to completely seal of big gear, without oily be soiled oil pollution, clean production, and pollution-free; Belting leather with roller adopts wear-resisting material, without grease lubrication, and clean pollution-free; Support device adopts the circulating cooling water cooling, reduce heat conduction of heat damage of bearing, greatly improve the service life; Drum steel material is 16 Mn, greatly reduce the material for cylinder wear and extend the service life of the cylinder.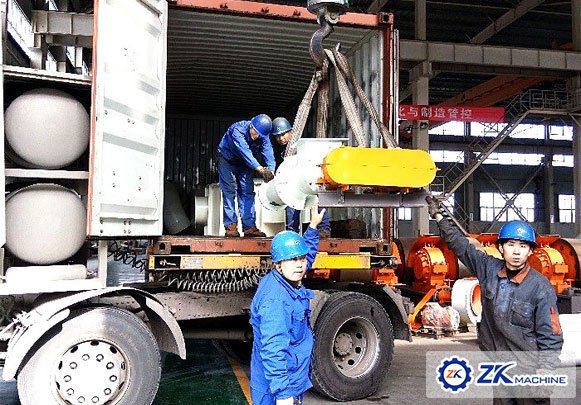 Related Products
You can get the price list and we will contact you within one business day!