Fuel selection for ceramsite plant
Date:2021-12-24 10:29
Author:ZK Corp.
Views:
With the development of industrialization, the disposal of sludge, especially municipal sludge, has become a top priority in many areas. Municipal sludge is precipitated after the sewage is purified by the domestic sewage treatment plant. It is rich in a large amount of organic matter, bacteria and microorganisms. It usually emits a pungent odor. It is dumped at will and stored for a long time, which will seriously affect the surrounding environment.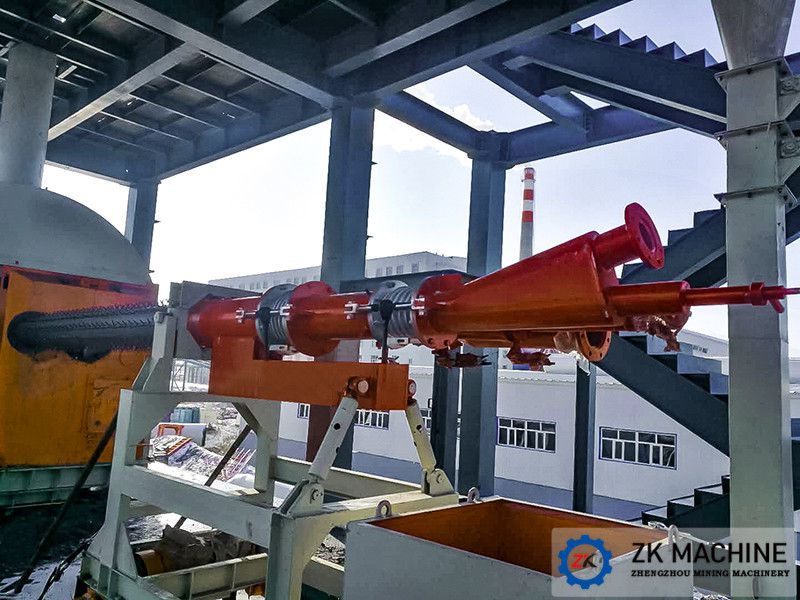 In terms of national policy guidance, encourage the resource utilization of municipal sludge, especially in building materials. As the dry basis of municipal sludge, that is, after drying water and burning organic matter, the main components are silica and alumina, after treatment, the sludge can be fully used for resource utilization of building materials. Sludge ceramsite is a typical scheme for the complete resource utilization of municipal sludge.
However, sludge alone cannot be made into ceramsite. It is necessary to add other raw materials, usually construction residue / shale, which are mixed in a certain proportion, granulated and calcined to make the finished ceramsite.
Because the calcination temperature of ceramsite is between 1100 ℃ and 1200 ℃, fuel is a very important link in the production of sludge ceramsite. More than 60% of the production cost of ceramsite is the cost of fuel, so it is very important to select appropriate fuel according to the situation of the project site.
The main calcination equipment of ceramsite production line adopts rotary kiln, which can use generator gas, natural gas, coalbed methane, rice bran and pulverized coal as fuel. The choice of fuel should be considered from many aspects such as economy, environmental protection and sustainability. After years of development, more than 60% of domestic sludge ceramsite production lines now use rice bran as the fuel for ceramsite calcination.
Rice bran is the product of rice hulling and grinding the shell into fine powder. Its usage is similar to that of pulverized coal. The powdered rice bran is injected into the kiln through the burner by means of pneumatic conveying, which can burn quickly in the shortest possible time and release heat to ensure the temperature in the rotary kiln. Next, analyze the advantages of rice bran as fuel in ceramsite production line from several aspects.
The first is economy. The calorific value of bran is 3400 kcal / kg, which is not high compared with other fuels. However, there is no problem to keep the temperature in the rotary kiln between 1100 ℃ - 1200 ℃.
The second is sustainability. Rice is mostly planted in southern China. A large number of rice husks are produced every year, and the source is very stable. And its price is also affected by seasonal changes. In the rice harvest season, the price of rice bran will be low.
The third is environmental protection. Rice bran can be regarded as biomass fuel. After combustion, rice bran powder becomes white gray matter, partially attached to ceramsite and partially collected by dust collector. The tail gas is mainly dust, and more than 99% can be collected by the dust collector. After the burning of chaff, a small amount of sulfur dioxide will be produced, and nitrogen and oxygen compounds will not be produced basically. The tail gas treatment is equipped with complete dust collection and desulfurization equipment, which can meet the requirements of environmental protection.
In conclusion, rice bran is considered as the preferred fuel.
Previous:Multi-dimensional Interpretation of Ball Mill
Next Page:Material of movable jaw crusher and fixed jaw plate
You can get the price list and we will contact you within one business day!