50,000 TPA Active Lime Project in Congo
1. Project Overview
Project Address: Africa•Congo (Brazzaville)
Construction Unit: China National Gold Group Co., Ltd.
Product Name: Active Lime Production
Production Scale: active lime production line with an annual output of 50,000 tons
Service Scope: from raw material storage and transportation, preheating, calcination, cooling to finished product storage and transportation system, environmental dust collection system, exhaust gas dust removal, desulfurization and deodorization system, process design of electrical automation control system, plant planning, equipment supply, equipment installation and commissioning , After-sales training and other one-stop technical services.
2. Project Description
China National Gold Group Co., Ltd. (hereinafter referred to as China Gold) is the only central enterprise and the largest gold enterprise in my country's gold industry. It is the chairman unit of the China Gold Association, the first board member unit of the World Gold Association in China, and the China Committee of the World Gold Association Chairman unit, and the first batch of member units of "Shanghai Gold" to provide reference prices.
The purpose of this project is to build a lime shaft kiln in the Congo region of Africa to meet the needs of copper ore beneficiation.
3. Project Design Principles
(1) On the premise of meeting the requirements of production scale, the host adopts stand-alone and single-line equipment to achieve the purpose of smooth and compact production line, save land, and increase land use rate.
(2) The auxiliary equipment is based on the principles of stability, reliability and energy saving to ensure normal production, high quality, high yield and low energy consumption.
(3) Fully integrate the local natural conditions, optimize the design plan under the process and production conditions, and reduce the project cost as much as possible.
(4) Conscientiously implement relevant environmental protection, laws, regulations and standards, strictly control environmental pollution, reduce pollutant discharge, protect and improve the environment, and realize safe and civilized production.
4. Project Implementation
After the contract is signed, the Engineering Technology Center of our company immediately conducts actual surveys of the project site, prepares the feasibility study report and preliminary design plan, discusses with the owner and formulates the final construction plan in July. With the strong support and cooperation of the owner, the project was ignited and put into operation on November 20. After more than 20 days of commissioning, the project successfully reached the production standard and was highly praised and affirmed by the owner.
5. Equipment List
| | | | |
| --- | --- | --- | --- |
| No. | Product Name | Model | Qty |
| 1 | Mechanized shaft kiln | φ5.2×45m | 1 Set |
| 2 | Electric control | Matching | 1 Set |
6. Onsite Photo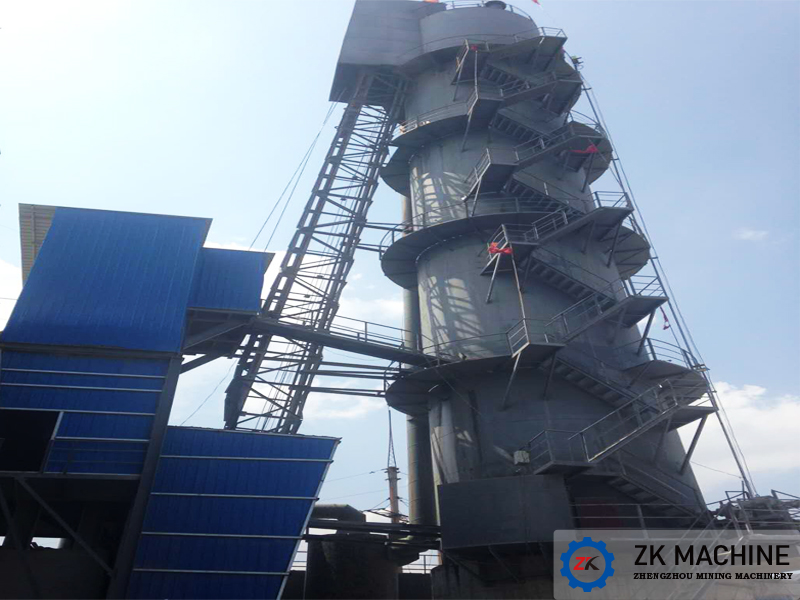 Related Products
You can get the price list and we will contact you within one business day!