Hanzhong Zinc Pulverized Coal Preparation System
Project Introduction:
Country: China
Time: April 19, 2018
Equipment: 4 t/h vertical mill for coal powder preparation system
Project Background:
Hanzhong Zinc Industry Co., Ltd. is located in Shaanxi Province, it was established in September 2000, which is a core enterprise and lead & zinc smelting base of Shaanxi Nonferrous Metal Holding Group Co., Ltd. It is a modern state-owned enterprise integrating mining, mineral processing, smelting, scientific research, design, domestic and foreign trade. The comprehensive recycling workshop zinc smelting slag utilization project requires a set of 4t/h pulverized coal preparation system. Through the bidding, Zhengzhou Mining Machinery won the bid with professional technology and reliable process equipment. The project was commissioned in April 2018.
Project Introduction:
Supply range: Raw coal loading system; Natural gas hot blast stove system; Coal vertical grinding system; Explosion-proof pulverized coal dust collector system; Nitrogen protection system; Coal powder tank pump conveying system; DCS control and interlocking system.
Process flow: The raw coal through the feeding system enters the coal storage through vibrating feeder, belt conveyor, two iron removers, feed to the vertical mill evenly by the belt weighing feeder; The vertical mill grinds and dries the lump coal by the hot air of the hot blast stove and the pressure of the grinding roller, forming a closed circuit system with the classifier. The pulverized coal of qualified fineness is collected by the induced draft fan into the explosion-proof bag type dust collector, and the pulverized coal enters the pulverized coal silo, and the gas is filtered through the filter bag to discharge the standard. The pulverized coal sump pump system uses nitrogen as a medium to be pumped into the pulverized coal intermediate warehouse for use.
Project Indicators:
Raw coal feed size: <30 mm
Raw coal moisture content: 8%-15%
Natural gas consumption of hot blast stove: 35-45 m3/min
Fineness of coal powder: -200 mesh >80%
Hot air inlet temperature of vertical mill: 210-250 ° C
Uutlet temperature of vertical mill: 65-70 ° C
Production Capacity: 3.5-4.5 t/h
Project Pictures: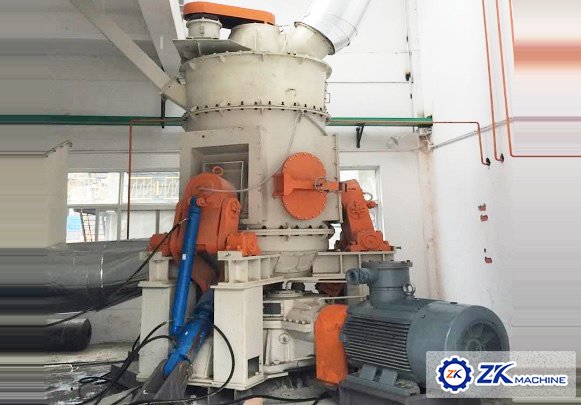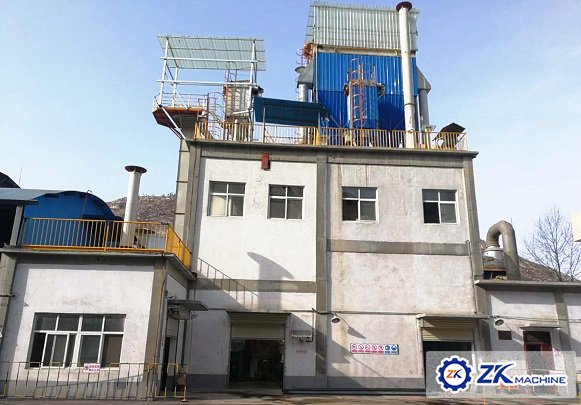 Related Products
You can get the price list and we will contact you within one business day!