Introduction
Slag ball mill
is the key equipment used for re-grinding the slag after it is pre-crushed. It is mainly applied in the superfine slag powder production industry and cement powder grinding station, chemical and other industries. Grinding ways can be divided into dry and wet these two types. According to different ore discharge ways, it can be divided into grid type and the overflow type.
Working Principle of Slag Ball Mill:
Slag ball mill is a horizontal rotating device transmitted by the outer gear. The materials are transferred to the grinding chamber through the quill shaft uniformly. There are ladder liner and ripple liner and different specifications of steel balls in the chamber. The centrifugal force caused by rotation of barrel brings the steel balls to a certain height and impact and grind the materials. The ground materials are discharged through the discharging board thus the grinding process is finished.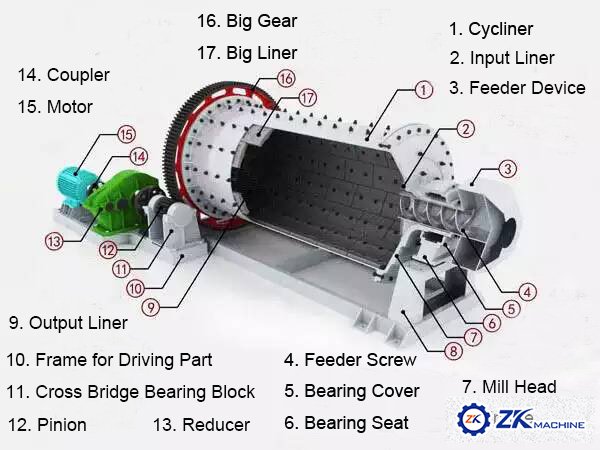 Our Service:
Packaging & Delivery

Technical Support

Successful Cases

Features
1.High grinding efficiency and low power consumption.

2.Low metal consumption in unit product.

3.Bed grinding with low noise.

4.Negative pressure and low dust pollution.

5.Small floor space, compact layout, system equipment with light weight and low investment for civil construction.